Honored to rock with the kids who need us most.
Since 2007, Songs For Kids has been bringing music into hospitals all over the US and has run regular programs in children's hospitals in 5 states. Songs for Kids musicians perform in-hospital mini concerts for whole floors of patients and make individual bedside visits for kids who don't have the chance to leave their rooms. Our musicians are dedicated artists, trained in hospital procedures, and they don't let illness get in the way of kids having a good time. 
We're not there to just play a couple of songs, provide a distraction, and leave; our goal is to form the kinds of meaningful relationships that it takes to help kids deal with their illnesses through creativity; in addition to hospital performances, we provide opportunities for songwriting and recording to give kids a chance to put their experiences into words and feel a sense of accomplishment.
Live Interactive Concerts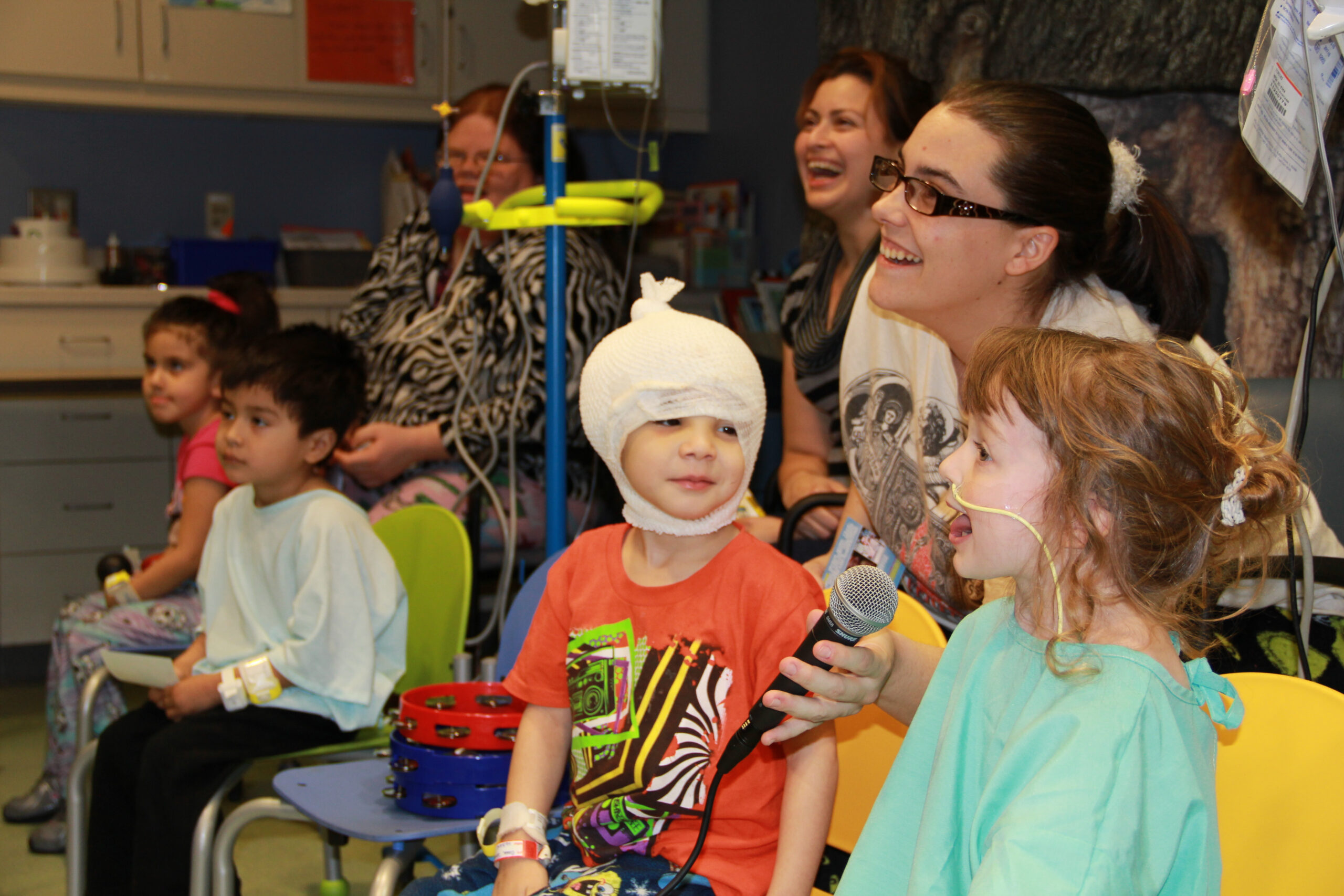 In less than thirty minutes, our musicians can transform any hospital floor into a stage where the patients are the stars. Patients get to request and sing along to their favorite songs, play instruments, and show off their vocal skills at the mic. 
Our concerts create a comfortable space where kids have a chance to feel normal and shift the focus away from their illnesses: they get a chance to build self-esteem and confidence by performing in front of a positive and supportive audience of fellow patients, family members, and hospital staff.
Thanks to our bedside program, patients don't need to leave their rooms to experience an awesome concert; our musicians come right to them. 
When possible, performances are collaborative; our musicians bring drums and other instruments for the kids and encourage them to sing along. 
We're experienced in all hospital units, from cardiology to cancer centers, and our musicians will go to whatever lengths necessary to safely visit patients, from singing while wearing surgical masks to playing guitar while wearing latex gloves and scrubs.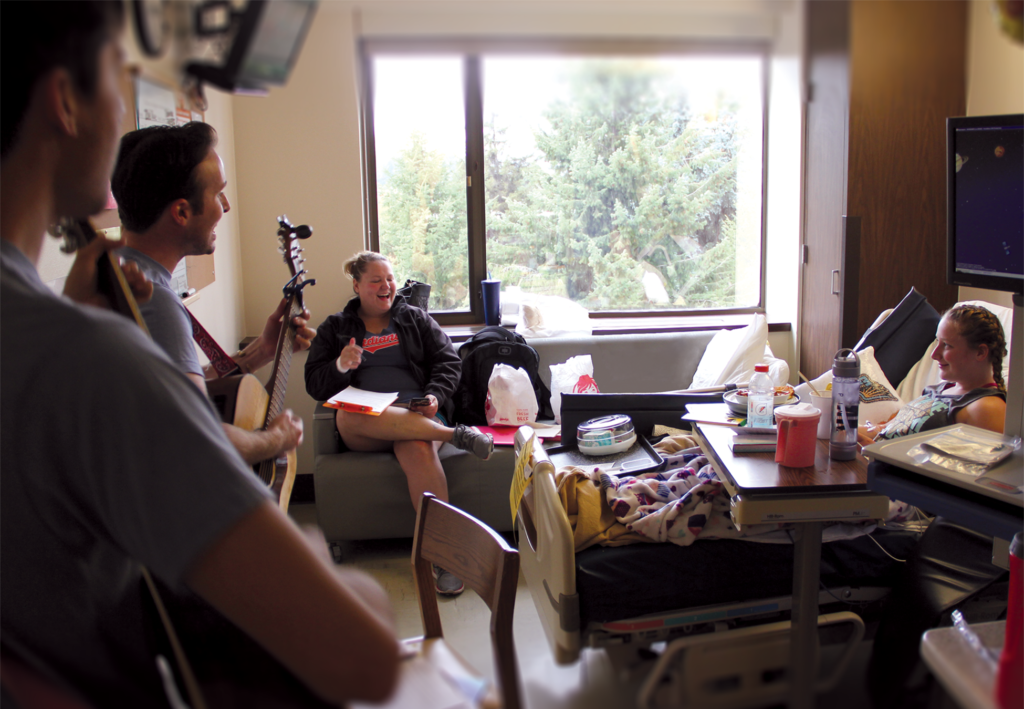 Songwriting and recording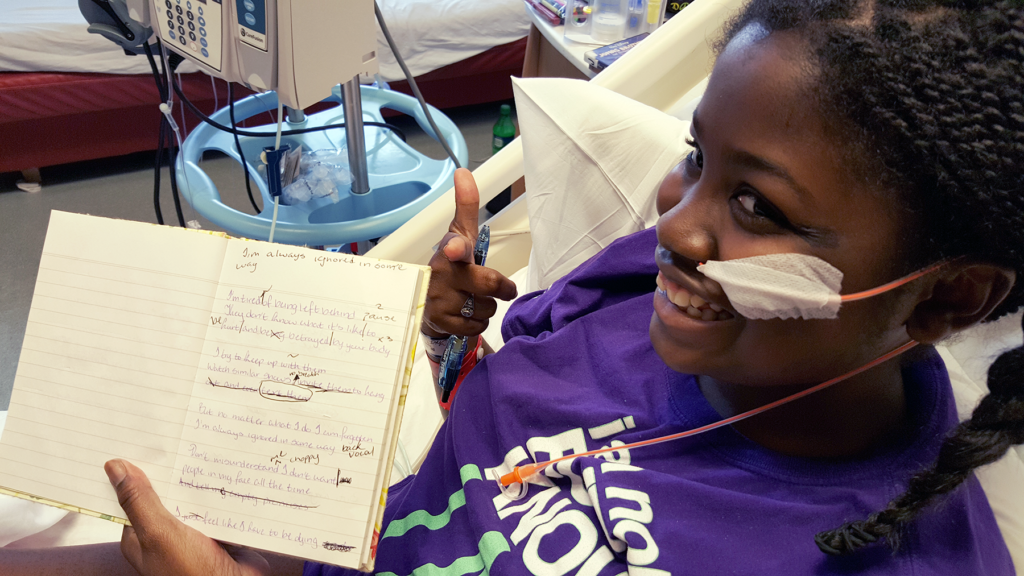 Songs for Kids musicians collaborate with kids to write original songs during their hospital stays. Songwriting provides a positive and confidence-building way to process their experiences as kids learn to explore ideas, work collaboratively, and focus on a non-medical activity. 
Our artists and producers devote many hours over days and weeks with patients to finish writing and recording their original songs. After recording, kids receive professionally mixed and mastered songs, something they can treasure and share proudly with their friends and family long after the recording session is over.