Lifting kids' spirits,
one song at a time.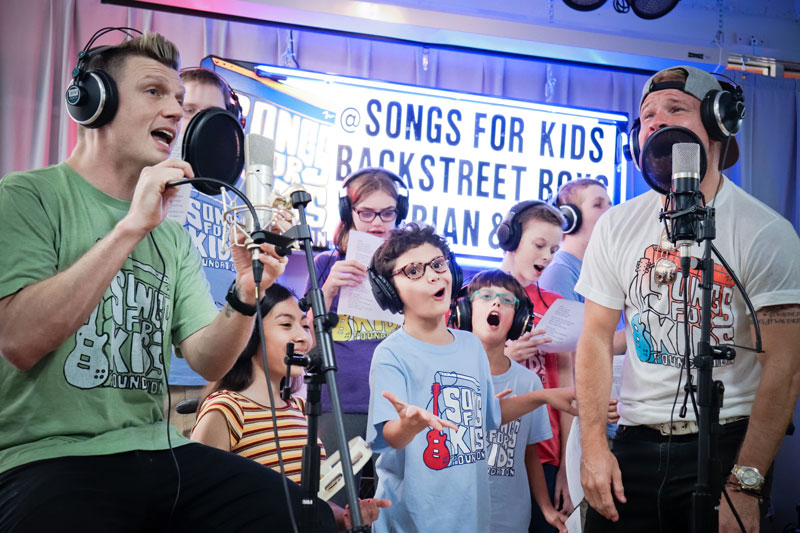 Lifting Kids' Spirits, One Song at a Time
Lifting Kids' Spirits, One Song At a Time!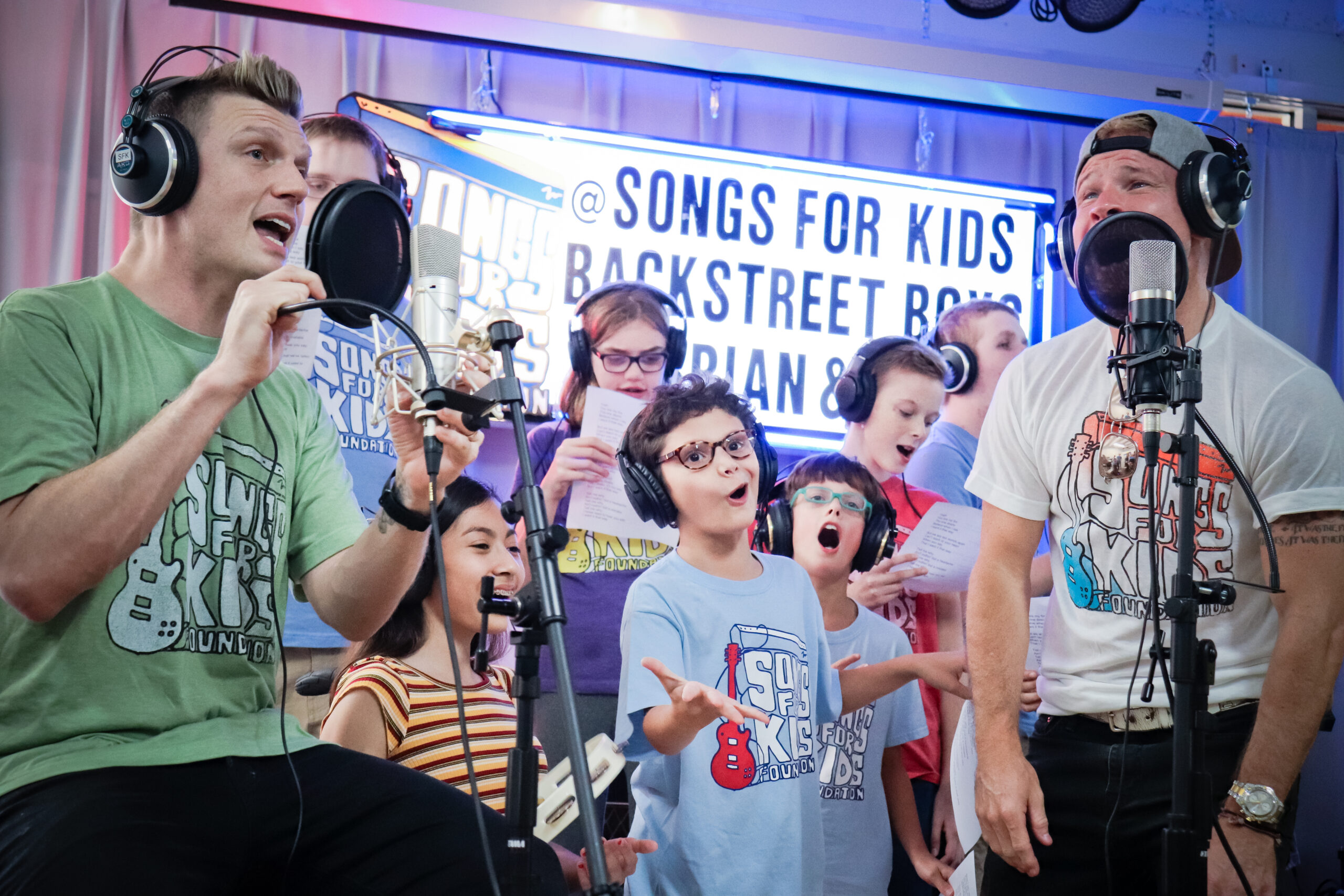 Songs For Kids provides music mentorship and interactive programs for kids and young adults with illnesses, injuries, and disabilities. We focus on creative expression, encourage exploration in a safe space, and never lose sight of the fun.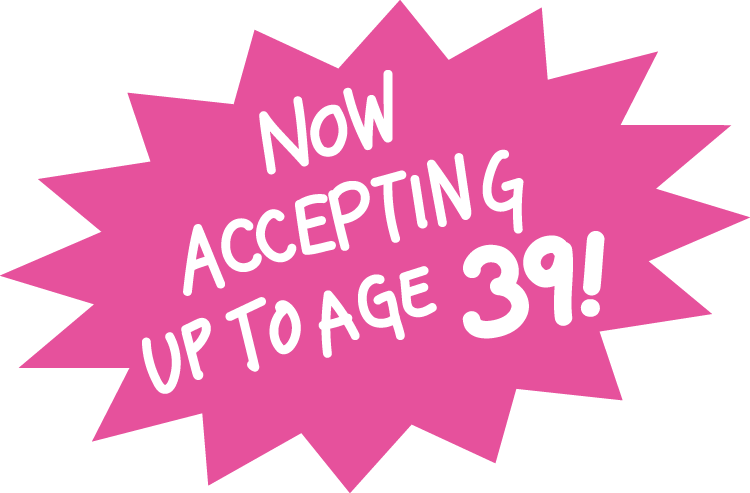 Our musicians impact the lives of kids both in and out of children's hospitals through live interactive concerts, hospital bedside performances, music mentorship, and songwriting & recording programs. We work with thousands of hospitalized and special needs children and their families as we continue to grow our vision and commitment for national service.
See Us in Action: CBS This Morning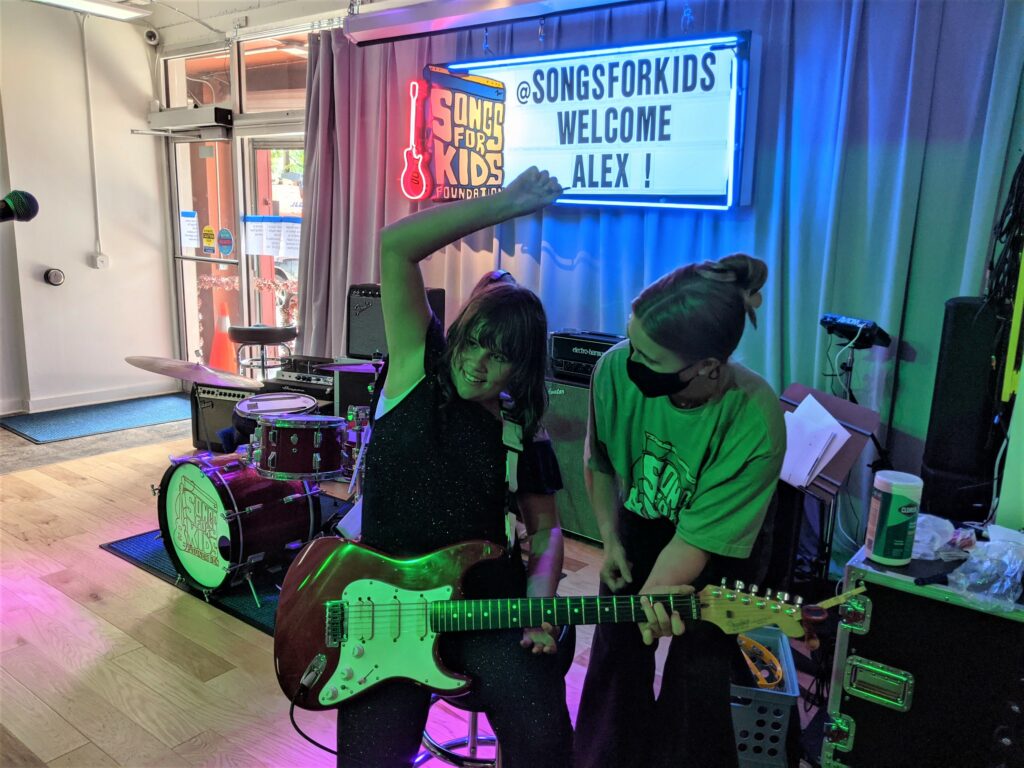 Located in Downtown Atlanta, the Songs For Kids Center is available for kids with illnesses, injuries, and disabilities to come take lessons, write and record music, enjoy a performance, or put on their own! 
The SFK Center offers a wide variety of musical instruments to learn and play, professional studio and stage for DJing and recording music, and mentors who are ready to bring kids' musical dreams to life.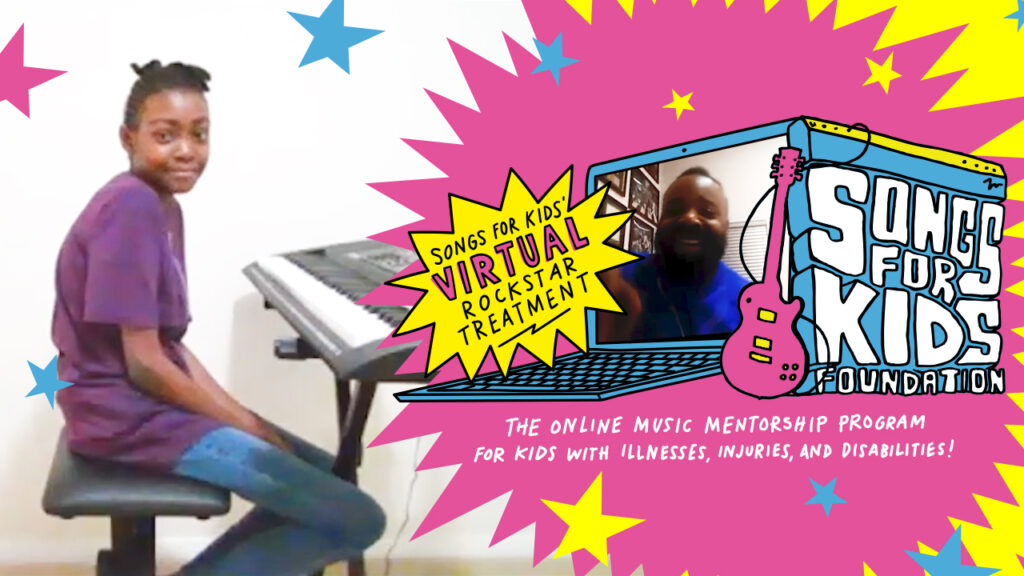 To meet the needs of our kids during the current health crisis, Songs For Kids Foundation offers our Online Music Mentorship Program for kids and young adults with illnesses, injuries and disabilities. Our Mentors connect with kids using Zoom — all you need is a device with a camera and microphone (most phones, tablets and laptops are good to go!)
The Songs For Kids Spectacular