WATCH THE RECORDING FROM OUR AMAZING WEEKEND!
On one historic weekend in November 2022, over 100 kids and young adults with illnesses and disabilities in the Songs For Kids Mentorship Program led the way in performing Taylor Swift's entire catalog—a two-day marathon celebration of community and music!
Musicians with and without disabilities, including both speaking and nonspeaking performers, interpreted the catalogue of Taylor Swift, in its epic, extraordinary entirety!
WHEN: Saturday, November 12th and Sunday, November 13th, 2022

WHERE: Monday Night Garage in the West End, 933 Lee St SW, Atlanta, GA 30310
WHY: To celebrate the energy and life our young artists bring to their music! Your support funds Songs For Kids Foundation's music programs for kids and young adults with illnesses, injuries, and disabilities, which are (and always will be!) completely free for families.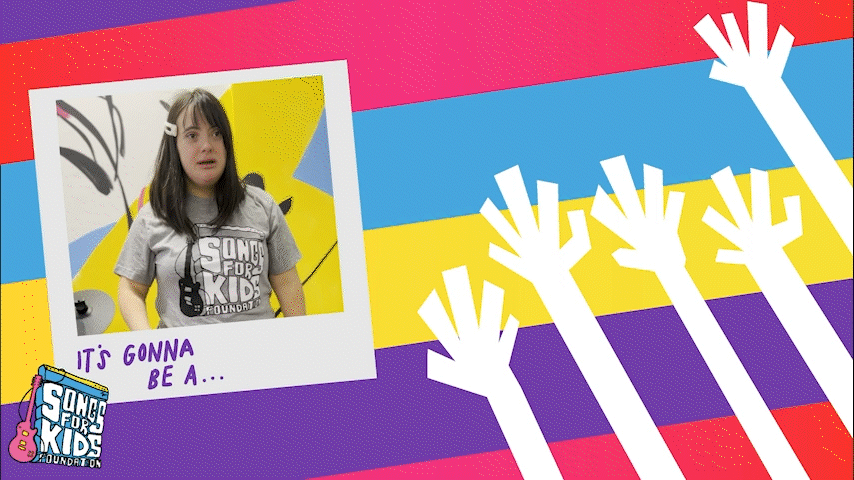 The Siara Family – 2 songs!
Macke Dental Care – 2 songs!
Brady and Tracey Benton
The Marovitz Family
Lourence and Dianna Du Preez
Steele+
The Eliason Family
Justin Kerenyi
Wayne and Kay Hillis
Eric Kesselman
David Shaw
Paul and Holly Sherman
John and Kim Hepler
Peter and Alyssa Olson
Nick and Elliott Niespodiziani
Dave and Beth Freeman
Greg Lee and Nicole Jurovics
Mark Bencuya
Mark Dannells
Julia Wolff
Mike and Melissa Pereyo
Nancy and Marshall Ford
Mick Management
Th!nk Agency, Inc.
Scott Hamiltion